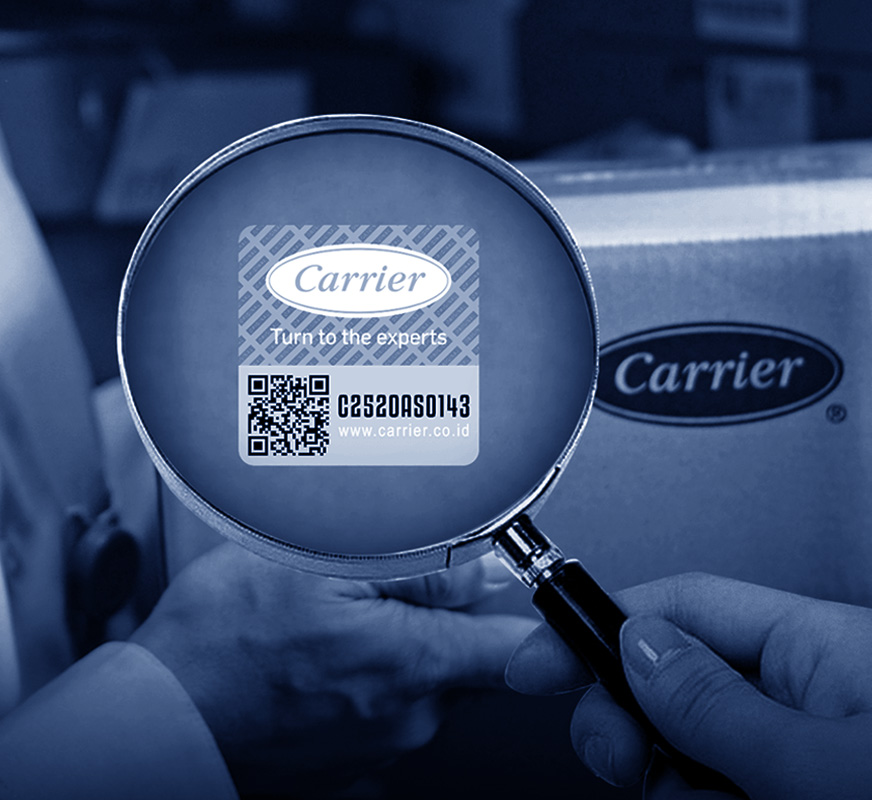 Whether you install, maintain or service an AC system,
PT Berca Carrier Indonesia offers a complete lineup of quality parts and supplies for you.

Carrier Genuine Parts is genuine spare parts recommended by PT Berca Carrier Indonesia, thus ensuring the authenticity of the products, maintain the performance and quality of Carrier products.
Mengapa Suku Cadang Asli Carrier
Penting untuk
produk Carrier Anda ?
Lebih Aman Material
Carrier Genuine Parts terbuat dari bahan yang sudah teruji kualitasnya.
Lebih Tahan Lama
Gunakan komponen berkualitas tinggi yang bertahan lebih lama.
Lebih Hemat Biaya
Dengan masa pakai yang lebih lama, Suku Cadang Asli Carrier dapat menghemat biaya perawatan Anda.
Lebih Mudah Menjadi
Carrier Genuine Parts bisa dicari di jaringan resmi Carrier Genuine Parts
seluruh Indonesia.
GENUINE PART VERIFICATION
Please input the unique code printed on hologram sticker
(hologram sticker is attached on the packing material)
GENUINE PART VERIFICATION
Please input the unique code printed on hologram sticker
(hologram sticker is attached on the packing material)