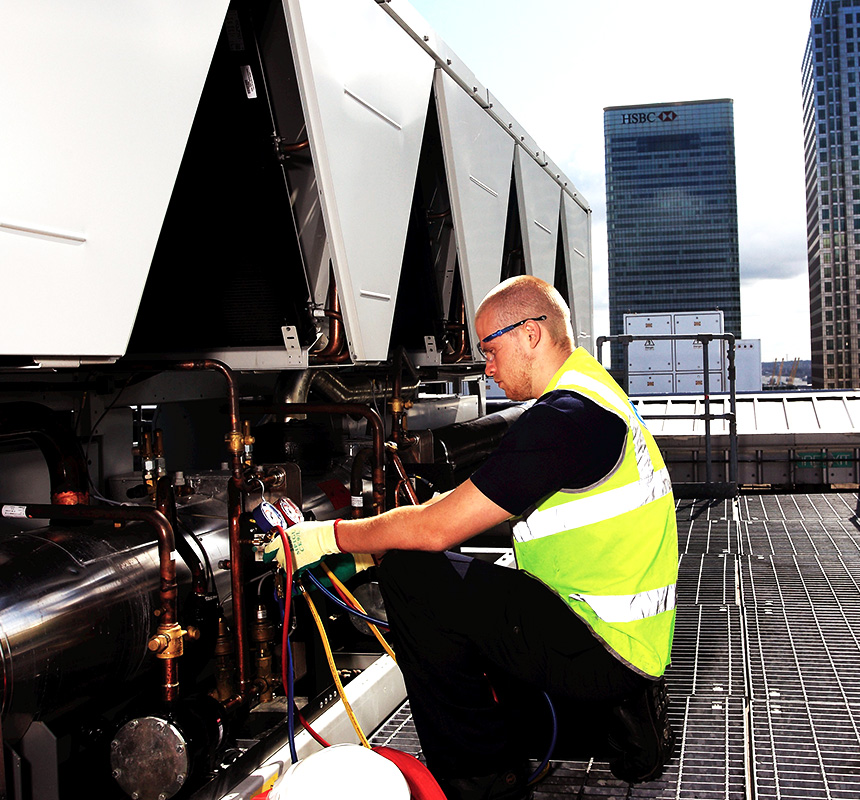 PREVENTIVE & PREDICTIVE MAINTENANCE
Reduce operating costs and avoid unexpected downtime.
Maintenance programs you can count on. Maximize performance, protect your investments and maintain your HVAC budget without surprises. Digital tools that make a measurable difference for your facility even when off-site. With custom service agreement options, Carrier helps you create a plan that ensures your equipment's peak performance and longevity. We service all brands and types of HVAC units.
BluEdge Service Platform & Preventive Maintenance
The BluEdge service platform is Carrier's new, best-in-class service and aftermarket offering. It instills confidence in our customers, who know that Carrier is there to support them with unmatched expertise and superior service throughout the lifecycle of their HVAC equipment. Our BluEdge Service Platform is designed to meet your requirements and keep your equipment running efficiently.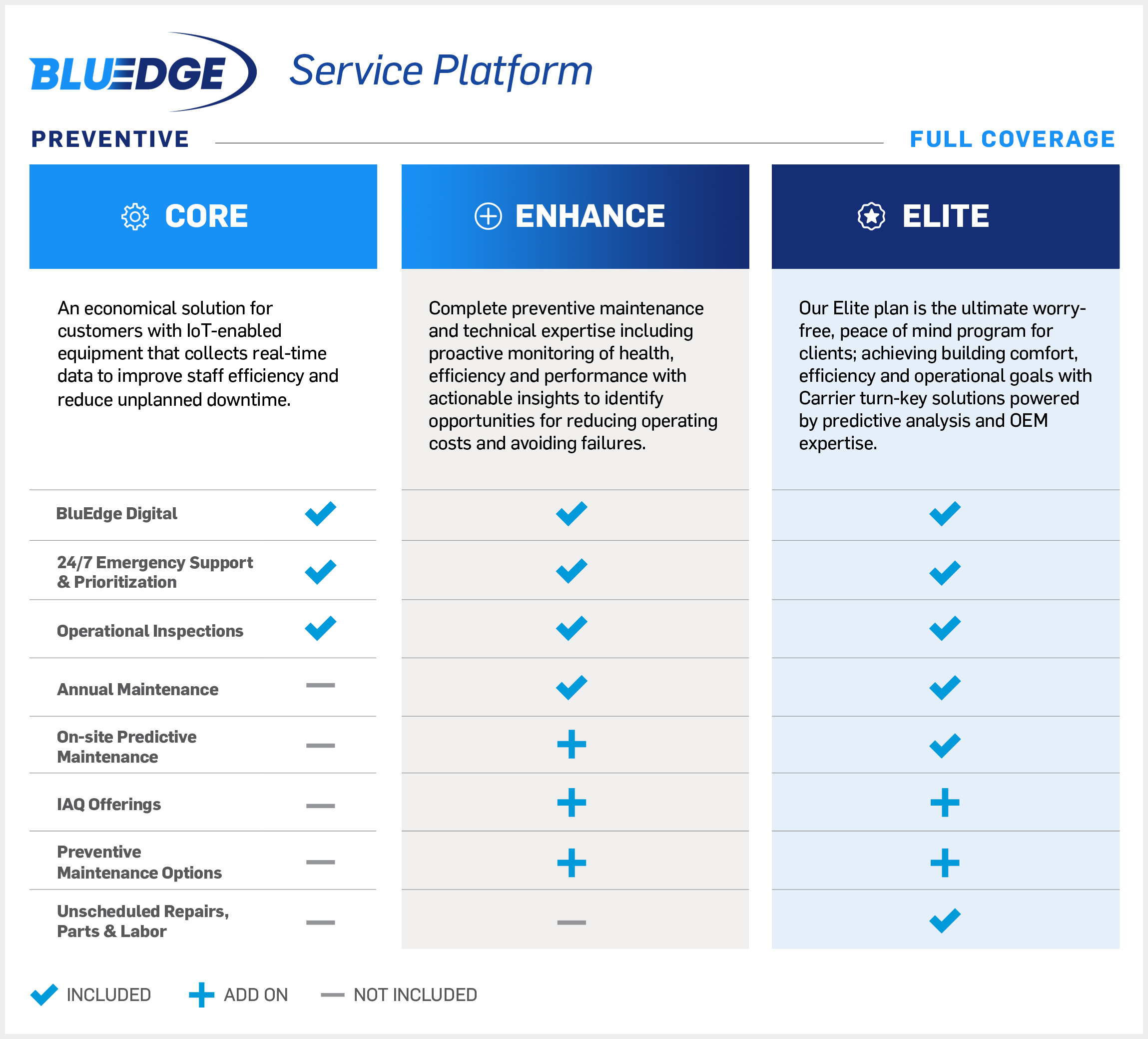 ---
We service all brands of equipment.
We have extensive experience servicing all major heating, ventilation and cooling manufacturers' equipment, as well as unmatched technical understanding of each system.


The BluEdge Service Platform can
Ensure that your equipment is inspected regularly, operating properly and all OEM maintenance procedures are adhered to;
Maximize your equipment life, uptime and performance;
Reduce your energy costs through good preventive maintenance measures;
Provides you with budgetary certainty and allows fiscal planning with confidence;
Reduce risk of unexpected downtime with proactive service.
OTHER SERVICES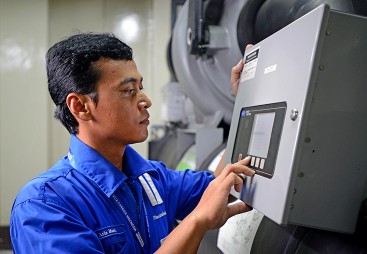 REPAIRS & EMERGENCY SERVICES
Even the best maintained equipment can encounter an unexpected failure. As Carrier's own servicing entity, we have access to the latest engineering advancements and the most advanced technical servicing tools.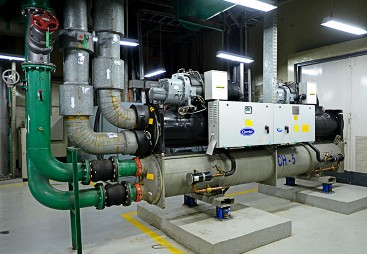 START-UP SERVICES & EXTENDED WARRANTY PROTECTION
Carrier commercial equipment represents today's most advanced technology. To ensure that you receive the full benefits from this leading edge design, proper start-up, following a rigorous, factory-defined set of procedures is essential.
CONSULTING ENGINEERING
Our professional Consulting Engineers are available for support on building analysis, energy studies and Mechanical, Electrical and Plumbing (MEP) engineering design projects.