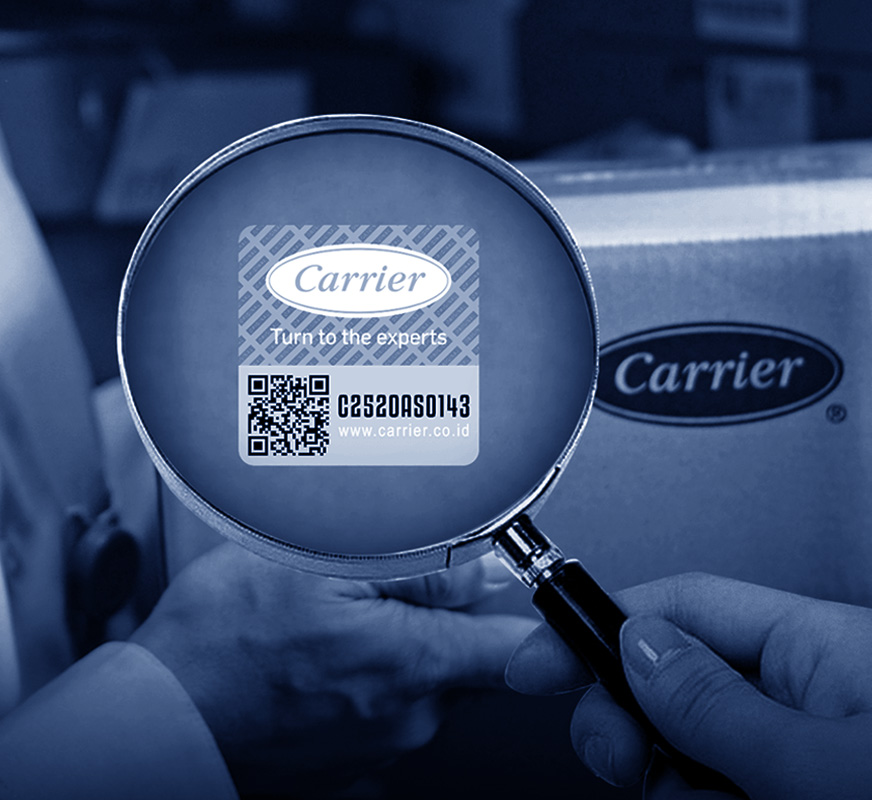 Whether you install, maintain or service an AC system,
PT Berca Carrier Indonesia offers a complete lineup of quality parts and supplies for you.

Carrier Genuine Parts is genuine spare parts recommended by PT Berca Carrier Indonesia, thus ensuring the authenticity of the products, maintain the performance and quality of Carrier products.
Why Carrier Genuine Parts Important for your Carrier products?
More Secure Material
Carrier Genuine Parts is made from materials that have been tested quality.
More Durable
Use high-quality components that last longer.
More Save Cost
With longer service life, Carrier Genuine Parts can save your maintenance costs.
More Easy Being
Carrier Genuine Parts can be searched on the official Carrier Genuine Parts
network throughout Indonesia.
GENUINE PART VERIFICATION
Please input the unique code printed on hologram sticker
(hologram sticker is attached on the packing material)
GENUINE PART VERIFICATION
Please input the unique code printed on hologram sticker
(hologram sticker is attached on the packing material)